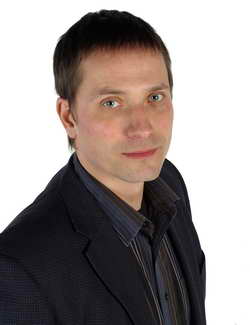 Clayton McPherson
Kitpak Fulfillment was founded by Clayton McPherson in Winnipeg, MB in 2009. Clayton served as the President of the Canadian Institute of Management (CIM) Winnipeg chapter (the largest chapter in Canada with 750+ members) from 2009 to 2014 and previously spent more than a decade working with industry leaders in the printing industry.
Seeing the increasing rate of migration from retail bricks and mortar store fronts to online stores, Clayton seized the opportunity to establish Kitpak as an e-fulfillment partner to small and medium sized enterprises who are growing their online sales channels.
Today, Kitpak serves clients in many markets including: sporting goods; garments; appliances; electronics and more.
Kitpak Fulfillment helps customers focus their efforts on growth and sales development. When we become their distribution center, we handle all the day to day activities related to receiving, storing, picking, packing, and shipping their products. Our clients can attend sales meetings and trade shows, meet customers or even go on vacation knowing that their shipments will be handled professionally, quickly and cost effectively in their absence.
No more waiting at the office for that shipment of product to arrive.
No more spending your day packing boxes and waiting for the couriers to show up.
No need to take on the risk of hiring staff.
No need to worry about having the room for the busy times in your sales cycle.
We are a valuable outsource partner for any company, large or small, seeking to improve their fulfillment processes. If your project requires assembly, collating, banding, reworking, bagging, storing, filling orders, or work that must be done by hand, then Kitpak has a solution for you.
Kitpak Fulfillment's distribution center in Winnipeg, Manitoba is the ideal choice for your e-fulfillment needs.
Kitpak delivers – quickly, professionally and cost effectively!