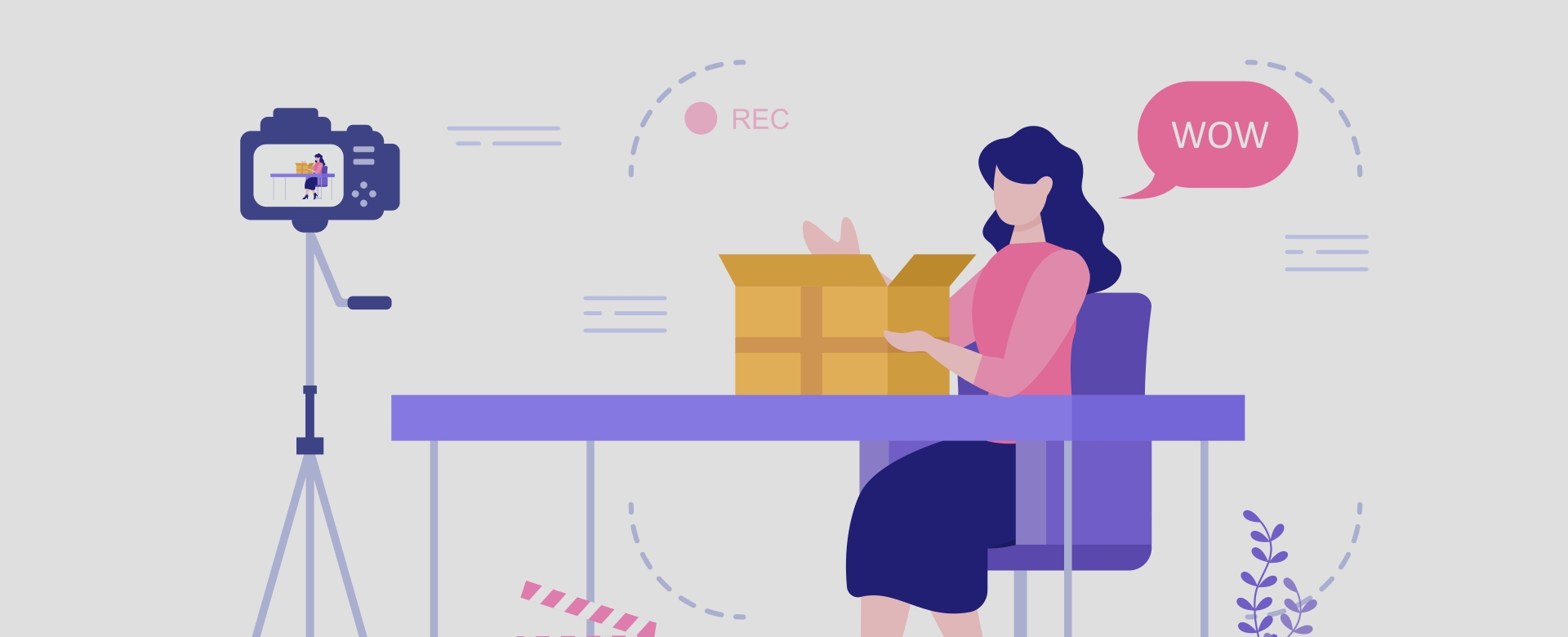 Tips to Enhance the Customer Unboxing Experience
With the explosive growth of online shopping, many online merchants are online only, without a physical, bricks and mortar presence. These merchants do not have the opportunity to create a memorable "wow" experience for their customers in person, so they need to be creative to stand out in other ways such as by creating a memorable unboxing experience when an online order is received.
Packaging used to be a function of the shipping department where goods were packaged and prepared for shipment. The goal was more or less to utilize packaging that provided a good chance for the product to arrive at its' destination undamaged.
Today, packaging has evolved to the point where it is now integral to the overall customer satisfaction experience. Packaging done right not only protects products from damage, but it can also be used to create a memorable customer experience and a positive brand image, stimulating repeat business.
Here are a few tips on how to be creative and get more out of your packaging.
Be unique in your packaging
There are many ways to make your packaging unique and to stand out from the mass of brown corrugated shipping boxes. One way is to use a custom printed box with your brand prominently displayed. This will reinforce that you care about the customer as the packaging has your name on it.
No business wants their name prominently displayed on a crushed box so ensure it is sturdy enough to meet the hazards of handling and transportation.
If custom printed boxes are too costly for your budget, you can still achieve some level of customization by utilizing a custom-made rubber stamp for printing your logo or a unique design on the box. It's inexpensive, quick to do and can be memorable.
Another way to stand out is to utilize a unique colour or colours in your packaging. The bright or unique colour may or may not match your brand image and the theme can be carried through to all of your packaging materials including the box, labels, packing slip, etc.
In some cases, unique packaging materials can be utilized to enhance the box, creating a memorable look. Metallic look papers, unique fabrics, pre-printed packaging tape and custom printed labels or stickers are a relatively inexpensive way to spruce up the box to create a unique and memorable look.
Don't forget what else goes in the box
Since the goal is to create a great and memorable unboxing experience for your customer, what else goes in the box along with your product is really important. It can speak volumes about how much you value your customer. Here are a few items to consider including in the box.
A thank you note, hand written if possible, is often an unexpected yet very much appreciated gesture that can go a long way to securing repeat business. Every box should contain a thank you even if it is short and pre-printed.
A discount coupon is an appreciated surprise and is an effective method of stimulating repeat business. For better results, make the discount coupon time-limited or for use on a specific targeted product.
A product sample included in the box is an effective method of introducing customers to a new or related product. Customers are always happy to receive something for free.
A small treat placed in the box, such as packaged candy, is an inexpensive way to create a memorable and unique experience. It creates a similar reaction to a hotel leaving a couple of chocolates on the pillow in your room. It's unexpected and nice.
There is much more that can be included in the box such as a review or online survey request, a sale flyer, a user guide, etc. Don't include everything you have with every order as you may want to provide new customers with something different than returning customers.
Kitpak Fulfillment is a leading provider of e-commerce fulfillment services to many online merchants and will ship products throughout Canada and the USA.
For more information on how Kitpak can help streamline your fulfillment process and save you money CONTACT US or REQUEST a QUOTE today.